San Clemente Bahá'í Center
3316 Avenida Del Presidente, San Clemente, CA 92674
the San Clemente Bahá'í center
O God! Dispel all those elements which are the cause of discord, and prepare for us all those things which are the cause of unity and accord!
O God! Descend upon us Heavenly Fragrance and change this gathering into a gathering of Heaven!
​
Bahá'í Prayer for Gatherings
The Bahá'í Faith has been present in California for more than a century and now has more than five million believers across the globe.
​
Bahá'í beliefs address such essential themes as the oneness of God and religion, the oneness of humanity and freedom from prejudice, the inherent nobility of the human being, the progressive revelation of religious truth, the development of spiritual qualities, the integration of worship and service, the fundamental equality of the sexes, the harmony between religion and science, the centrality of justice to all human endeavors, the importance of education, and the dynamics of the relationships that are to bind together individuals, communities, and institutions as humanity advances towards its collective maturity.
​
There is no clergy in the Bahá'í Faith, with local communities administered by nine annually elected members of the community - the Local Spiritual Assembly. Elections are also held at the regional, national, and international level, ensuring these Institution's guidance and actions are done through consultation among multiple people.
​
More information on the Bahá'í Faith is available on Bahai.org
The San Clemente Bahá'í Center hosts a variety of Bahá'í events including 19 Day Feasts, Bahá'í Holy Days, children's virtue classes, junior youth spiritual empowerment programs, devotional and prayer gatherings, and musical programs.
​
The Center hosts meetings and events for San Clemente and Orange County individuals and organizations for Toastmasters, film festivals, teen open mic nights, music lessons, memorial services, and weddings.
Not local to san clemente?
Find local Baha'is within the United States here or by calling 1-800-22-UNITE
​
If you are outside of the United States, please search here for your country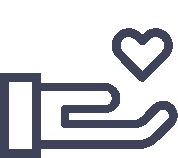 facility rentals
The San Clemente Baha'i Center is available for rentals for individuals and outside groups. It is less than a mile from the main entrance of San Clemente State Beach and just a few blocks to the pedistrian entrance of the San Mateo Campgrounds. Also nearby is the San Clemente Inn and San Onofre State Park.
​
The Center offers various spaces - an auditorium that seats 200+ people with A/V, a multi-purpose room accommodating 100+ people, a kitchen including dishwasher and refrigerator, small meeting, paved courtyard, and 63 parking spaces in a gated lot.
Rooms can be rented individually or collectively at hourly or daily rates. For rental inquiries, please fill out this form to tell us your needs!